"This kid is king of the world. He is bouncy, he is effervescent and he'll capture your heart…"
– Andy Oudman, host of Live Drive with Andy Oudman, CJBK 1290 London, Ontario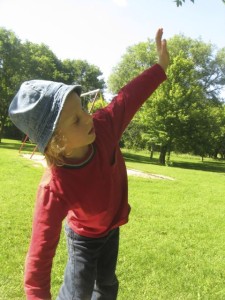 Jonah Aaron Manley came into this world one snowy January 22, 2007 in London, Ontario. Born blind, he seems to see mostly the good in the world. Full of energy, imagination and an excellent memory he's taken well to acting, talking and teaching. His father created this site to share Jonah's videos – a mixture of poetry, drama and comedy.
Jonah is fascinated by mechanical parts – especially locks. Instead of watching TV, Jonah listens to "how-to" videos on YouTube after dinner. He enjoys taking apart his wagon and putting it back together. He reads and writes in Braille.
The only child of John and Nicole Manley, Jonah's family has lived in a Stratford, Ontario since his birth (except for a nine month stint in a a country home south of the city).
"Jonah's a 'natural' and that's an understatement."
– Nelson Couto, United Way Perth Huron
"Jonah, whether you realize it or not, you have fantastic stage presence
for a person of your age. You delivered your lines precisely;
you needed no prompting. Your character on stage had focus,
and you held it throughout the performance. You were one of the
strongest actors on that stage today. I'm impressed!"
– Susan Hamilton, Stratford, Ontario voice teacher, www.shamiltonmusic.com